Having trouble reading this email? Click here to see it in your browser.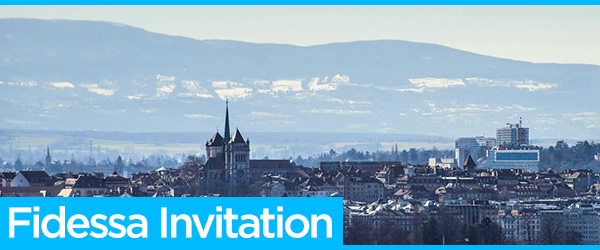 Energy Markets Briefing
Are you ready for the return of volatility?
Join us for an informative, interactive look at the current state of play in the energy markets and the factors driving their movements.

Supported by

and

With presentations from Erik Norland, Executive Director and Senior Economist at CME Group and Iain Reid, Senior Oil & Gas Equity Analyst at Macquarie, we'll examine the current state of the energy markets and explore how best to take advantage of the new opportunities.
8:30am - Breakfast and registration

9:00am - Welcome and introduction
Paul Dex, Derivatives Business Development Manager, Fidessa

9:10am - Energy options markets: When will the fireworks begin?
Erik Norland, Executive Director and Senior Economist, CME Group

China's impact upon energy prices and the likely evolution of its demand
Bolton as National Security Advisor and Middle East dynamics
The shifting skew in options prices
Trends in global production
How volatility in other markets could influence oil implied volatility



9:30am - An overview of energy markets and oil stocks
Iain Reid, Senior Oil & Gas Equity Analyst, Macquarie

Our oil and gas price forecasts
The response of the oil majors to lower oil prices
The next generation of oil and gas developments - what makes sense in a $50/bbl world?
LNG markets and developments
Company earnings sensitivities and stock market volatility
Our stock recommendations



9:50am - Concluding remarks followed by networking and refreshments

11:00am - Close

Tuesday 24th April

Le Richemond
Jardin Brunswick
1201 Genève
Places are limited, please register today to secure your place.
Privacy Policy


Our privacy policy can be viewed by clicking here.
© Fidessa 2018. All rights reserved.